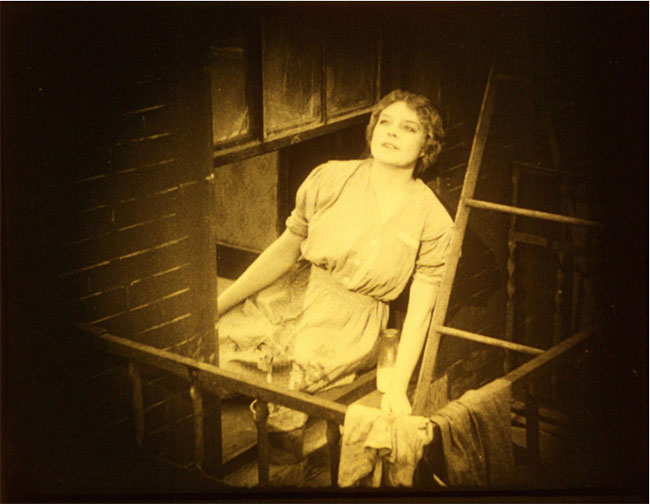 Cleo Ridgely inThe Golden Chance (Cecil B. DeMille, 1916)
Those only familiar with Cecil B. DeMille's epic films, such as The Ten Commandments (1956) or Samson and Delilah (1949) are often surprised by the intimacy of his early work. The Golden Chance, which opened 100 years ago in New York City, at the Mark Strand Theatre, on January 16, is one of these films.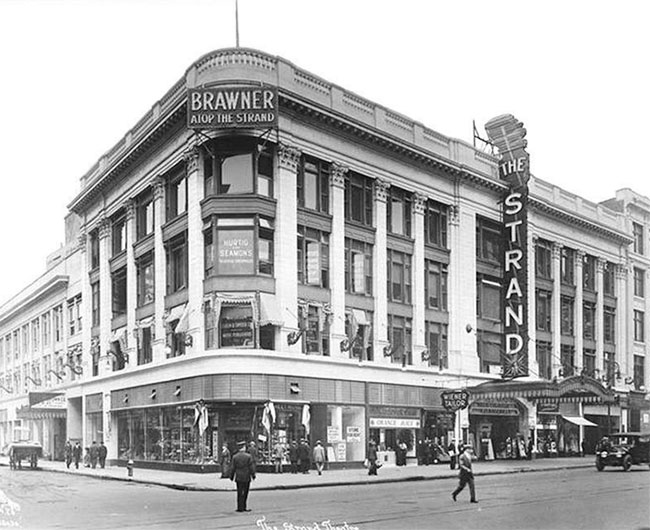 The Strand Theatre, New York City, June 1914
A melodrama of a woman unhappily married to an alcoholic takes a position as a seamstress of a wealthy family where she meets a handsome young millionaire.  Made during DeMille's early prolific period, The Golden Chance  was the 19th film he directed in less than two years. DeMille shot this film simultaneously with The Cheat (1915), directing The Cheat by day and The Golden Chance at night. Alvin Wyckoff, who was DeMille's chief cinematographer in the teens, photographed both of these films.  The Golden Chance stars Cleo Ridgely as the unhappy seamstress and in one of his first starring roles, Wallace Reid, as the young millionaire. Reid would become one of the biggest stars of the late teens / early twenties before his tragic, untimely death in 1923 from morphine addiction.
Cleo Ridgely and Wallace Reid in The Golden Chance (Cecil B. DeMille, 1916)
First curator of Moving Images of the George Eastman Museum, James Card asked Cecil B. DeMille in the 1950's if he would consider donating his personal collection of the silent films he directed. After DeMille's death in 1959 his estate did donate his collection of nitrate prints to the museum. Black and white preservation negatives and projection prints were made in the 1960's and 1970's from these nitrate originals. But the black and white prints were missing the color tinting of the nitrate prints. Starting in the late 1990's George Eastman Museum started to revisit DeMille's films and with new laboratory methods the color tinting was restored to new 35mm prints of many of these films, including The Golden Chance. Full restoration was completed on The Golden Chance in 2001 and so we now can see the film the way audiences experienced 100 years ago.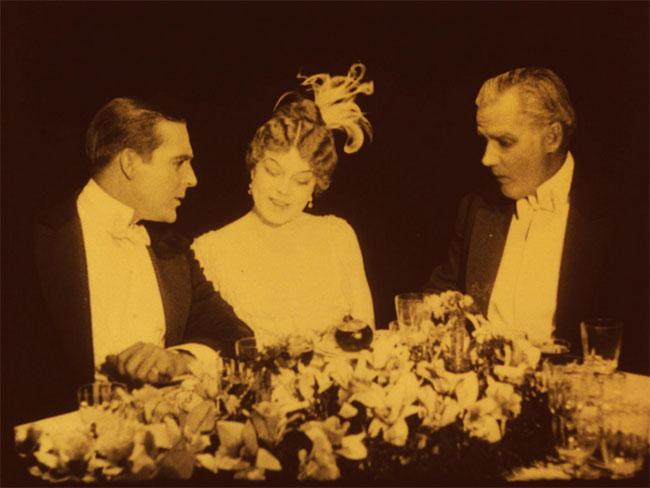 Wallace Reid, Cleo Ridgely, and Ernest Joy in The Golden Chance (Cecil B. DeMille, 1916)
Anthony L'Abbate
Preservation Officer
Moving Image Department
George Eastman Museum