On October 14, 1884, George Eastman received his first "film" patent (#306,594) for Negative Paper. While this was a paper film (not very related to the transparent product most people think of today) and not very successful, it eventually lead to improved versions incorporated into the first Kodak camera introduced in 1888 - a milestone in the history of photography.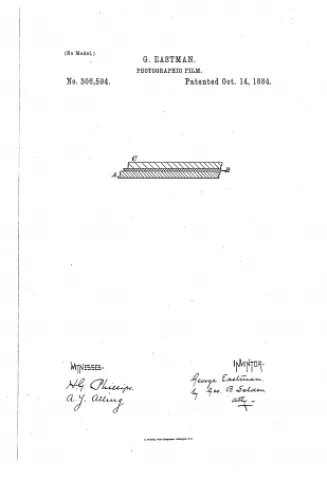 Over the years, Eastman acquired many patents related to both film manufacturing and film and the apparatus to use them including #317,050 dated May 5, 1885 for the Eastman Walker roll holder and more importantly #388,850 patented Sept 5, 1888 for the Kodak.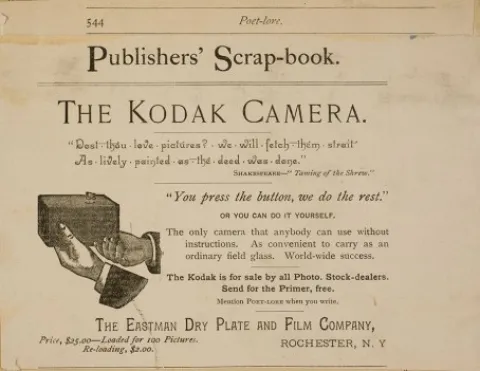 Our current exhibition Kodak Camera at 125 showcases the new system of photography that Eastman introduced to the world with the Kodak camera in 1888 and the innovative parts used to build the device. We encourage you to visit to see objects from our collection that show the evolution of his cameras and the snapshots each has captured.