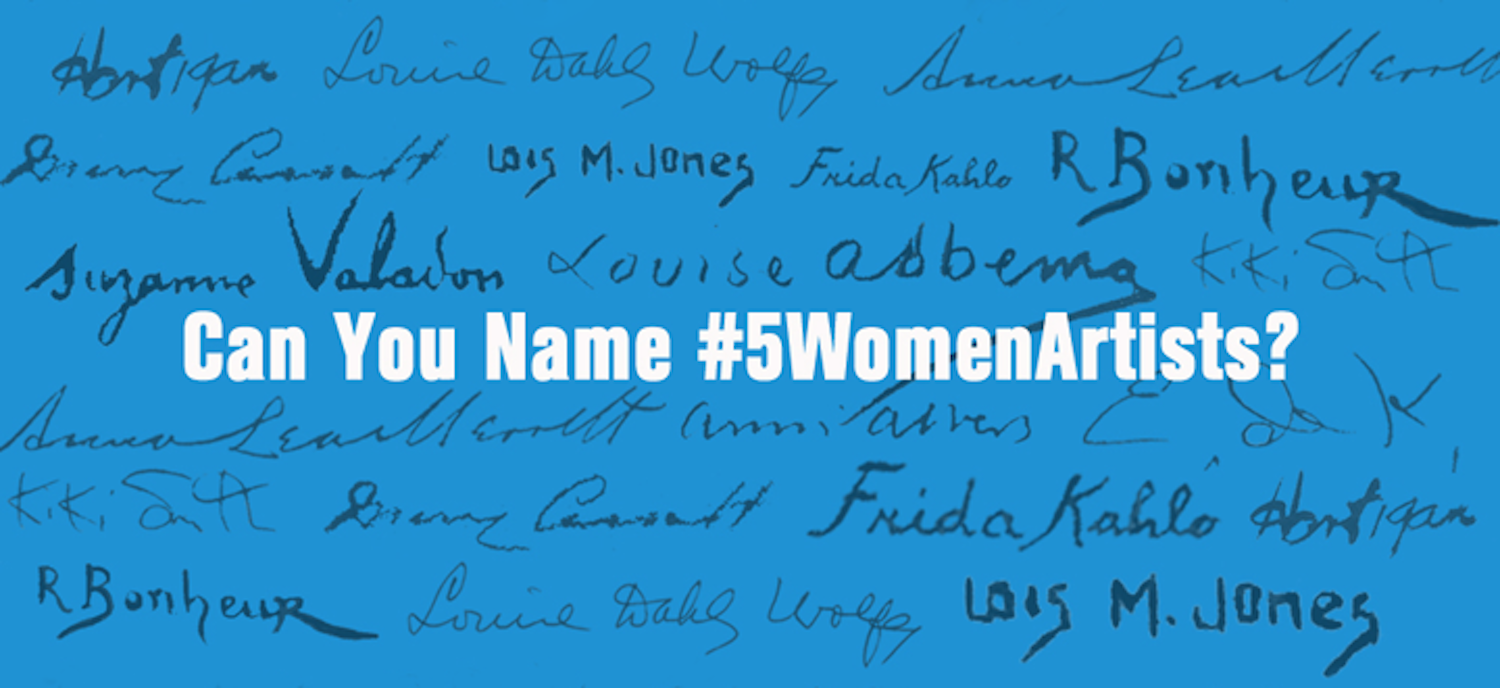 Ask someone to name five artist in photography and film and the names like likely include Ansel Adams, Alfred Stieglitz, Richard Avedon, Steven Spielberg, Martin Scorsese- all men. Ask someone to just name women and the challenge becomes more difficult. 
The National Museum of Women in the Arts has challenged us to ask, "Can you name five women artists?" As they write on their website: "This simple question calls attention to the inequity women artists face, inspires conversation, and brings awareness to a larger audience. Last year, the campaign struck a chord, and tens of thousands of posts were shared on social media. This year, more than 200 institutions from 50 states, 22 countries, and seven continents have already signed on to participate."
Join us throughout the month as we share a wide range of women artists relating to photography and film. Each week, one of our curators will share their list of five women artists on our blog, as well as films stills, photographs and facts about these incredible women using the hashtag #5WomenArtists on Facebook, Twitter, and Instagram.
Ready to take the #5WomenArtists: 
Challenge your family and friends to name 5 Women Artists
Share with us your favorite women artists using our Online Collections
Share a work by a woman artist at a museum or gallery near you
Want to help advocate for women in the arts? Starting March 1, take the challenge and post about #5WomenArtists on Instagram, Twitter, and Facebook, and tag us @EastmanMuseum and the National Museum of Women in the Arts at @WomenInTheArts.
Tuesday, February 28, 2017