Challenge One: Urban Text
Entry Period: June 20-27, 2016
Instagram Hashtag: #GEMtext
Challenge: For our first Sight Reading Instagram Challenge, we want you to capture text within the landscape. Signs, symbols, and visual words are everywhere. From the major advertisements plastered on billboards and streets in cities, to more casual hand made signs on rural back roads. Text is everywhere. These signs beg for our attention, change our perception of the landscape, and shape the way we interact with our environment. This week, we challenge you to capture urban text- whether it be formal advertisements on the street, informal signs posted on walls, or other text-- be creative! 
For rules and more on the challenges, visit our introductory post from last week.
This exemplar by Margaret Bourke-White captures the essence of this challenge. It shows a line of flood victims before a billboard advertisement for middle-class prosperity; an ironic contrast.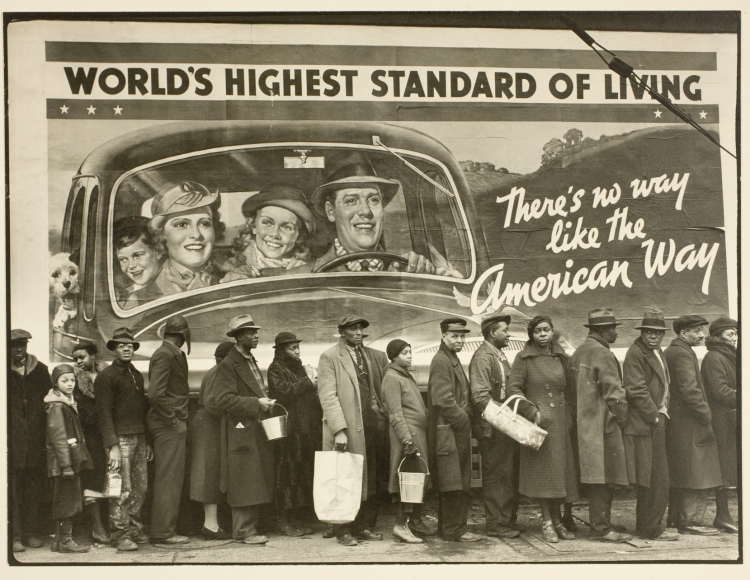 Margaret Bourke-White (American, 1904–1971)
At the Time of the Louisville Flood, 1937
Gelatin silver print
George Eastman Museum