The common perception of George Eastman is a shy and solemn businessman but Eastman had a playful side - particularly when he unwound with close friends. This playfulness is most evident when viewing Eastman's vacation photographs, now viewable on our website. Eastman's most regular vacations were his triannual trips down to Oak Lodge, his rustic hunting retreat in Halifax County, North Carolina. By 1917, Oak Lodge consisted of 2,500 acres "of wonderfully diversant rolling land, wooded with pines…and a great variety of hard woods."
For his January 1917 trip to Oak Lodge, Eastman brought down his good Rochester friends Albert Eastwood, Eleanor Eastwood, and Martha Kimball. William and Ethel Duane of New York joined the party later. Eastman obtained hunting licenses for his guests and together with Eastman's team of pointers and setters they hunted quail, turkeys and squirrels. Eastman also took time to inspect his new hog raising enterprise. Always the patriot, Eastman thought the operation could help "increase the meat supply of the country" during the rationing days of World War I. Eastman noted this Oak Lodge trip was the first time he and his party ever experienced bad weather down there; it was rainy and cold most of the time. But he remarked "Everything is going on well at the Lodge and I like it better there all the time."
Eastman's guests departed Oak Lodge before him, giving Eastman four days alone. On the return journey, he came home by way of Jersey City and the West Shore in order to attend a conference with some motion picture representatives on the subject of state censorship. He confessed later to an old friend, "It was lonely on the [railroad] car coming home."
Here are a few scenes from Eastman's winter 1917 Oak Lodge trip.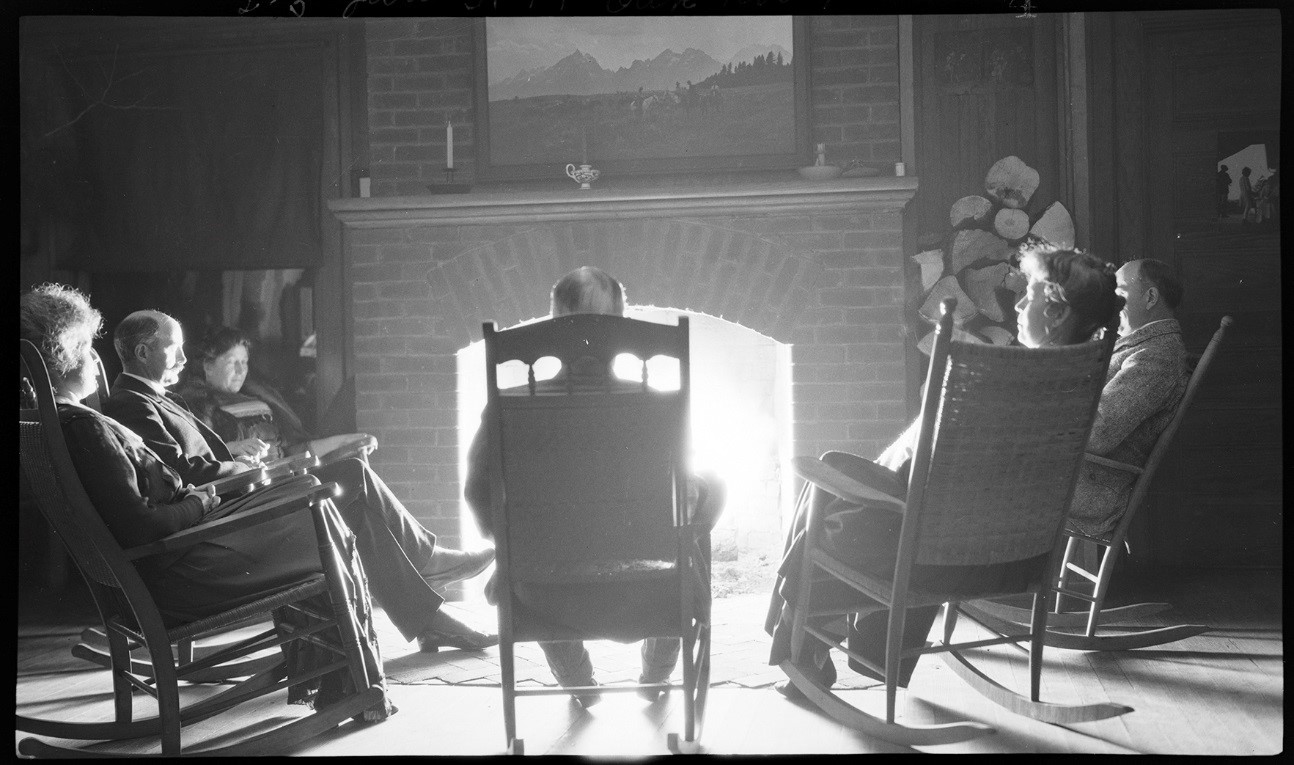 George Eastman and friends seated around fireplace.

Seen above the mantel is an enlarged print of Wyoming from Eastman's 1908 camping trip.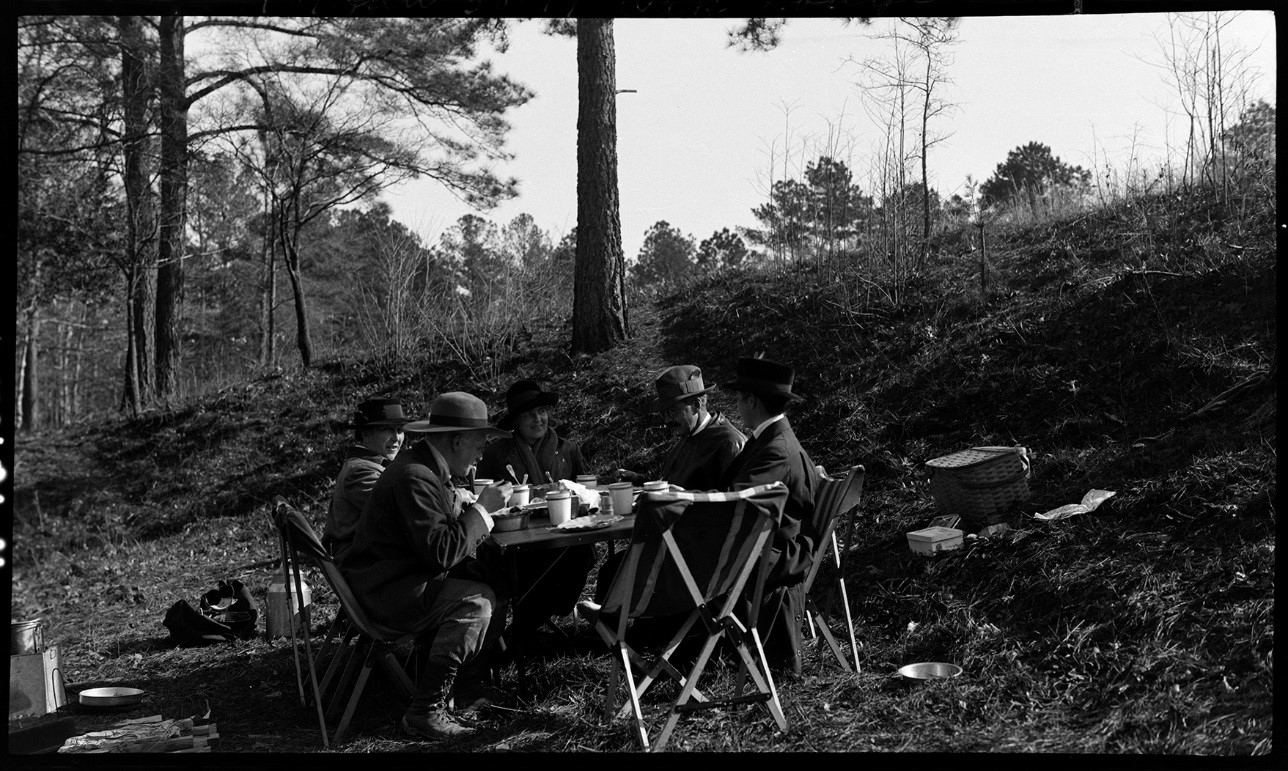 Eastman and friends picnicking.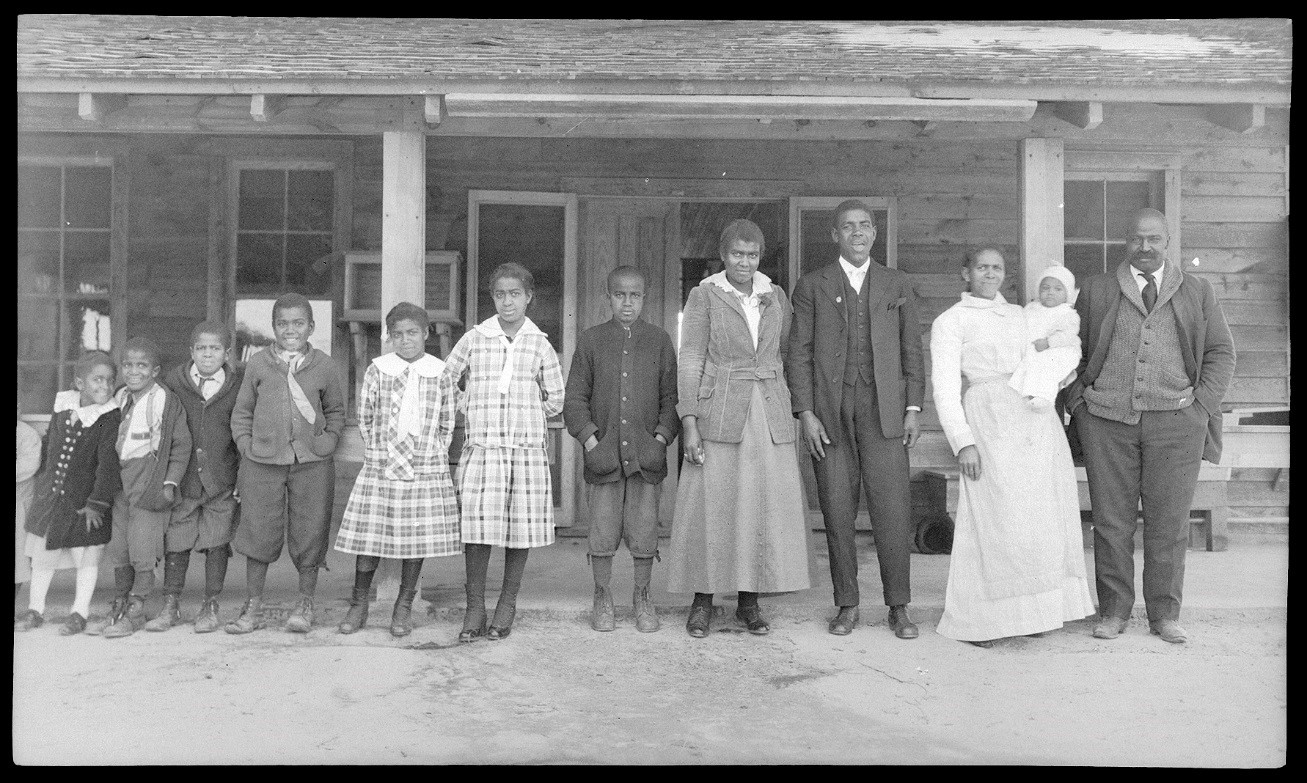 Myrick family group portrait.

Henry Myrick (far right) was George Eastman's foreman of Oak Lodge and oversaw the various husbandry enterprises.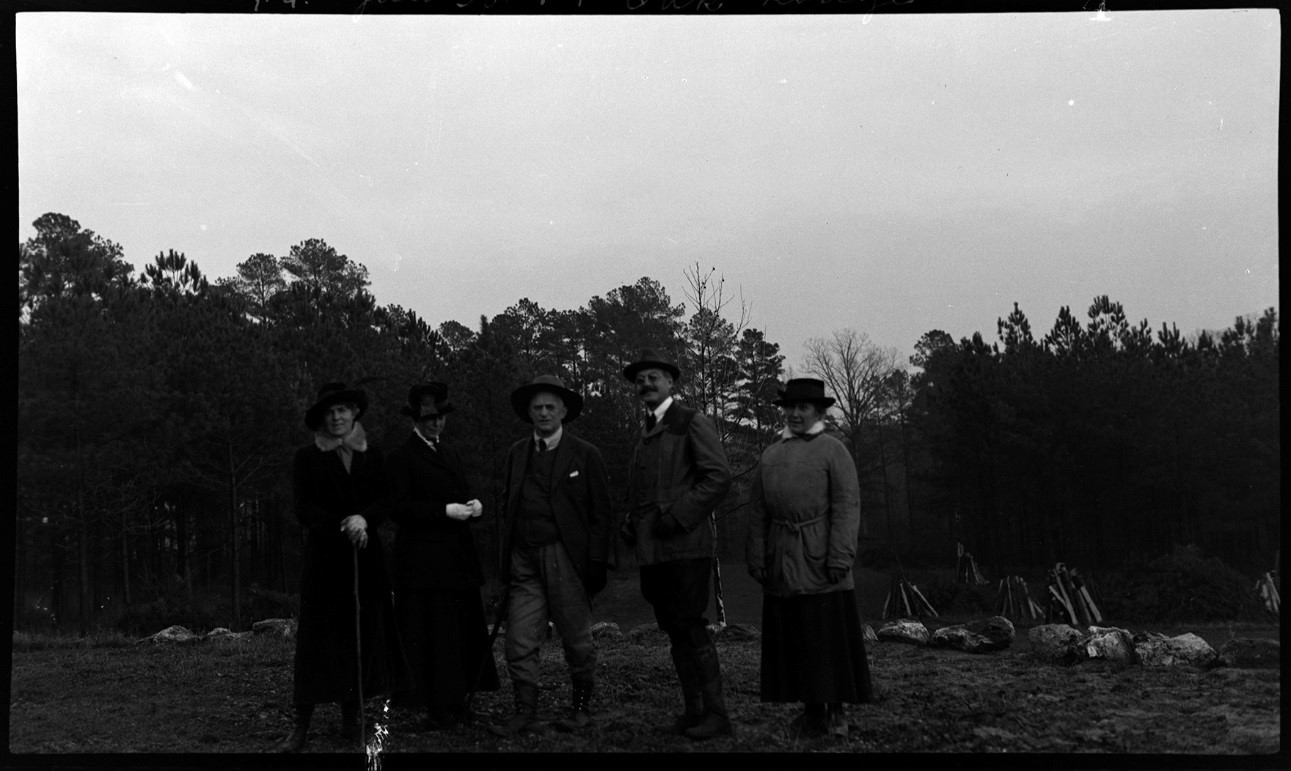 Group portrait of George Eastman and guests.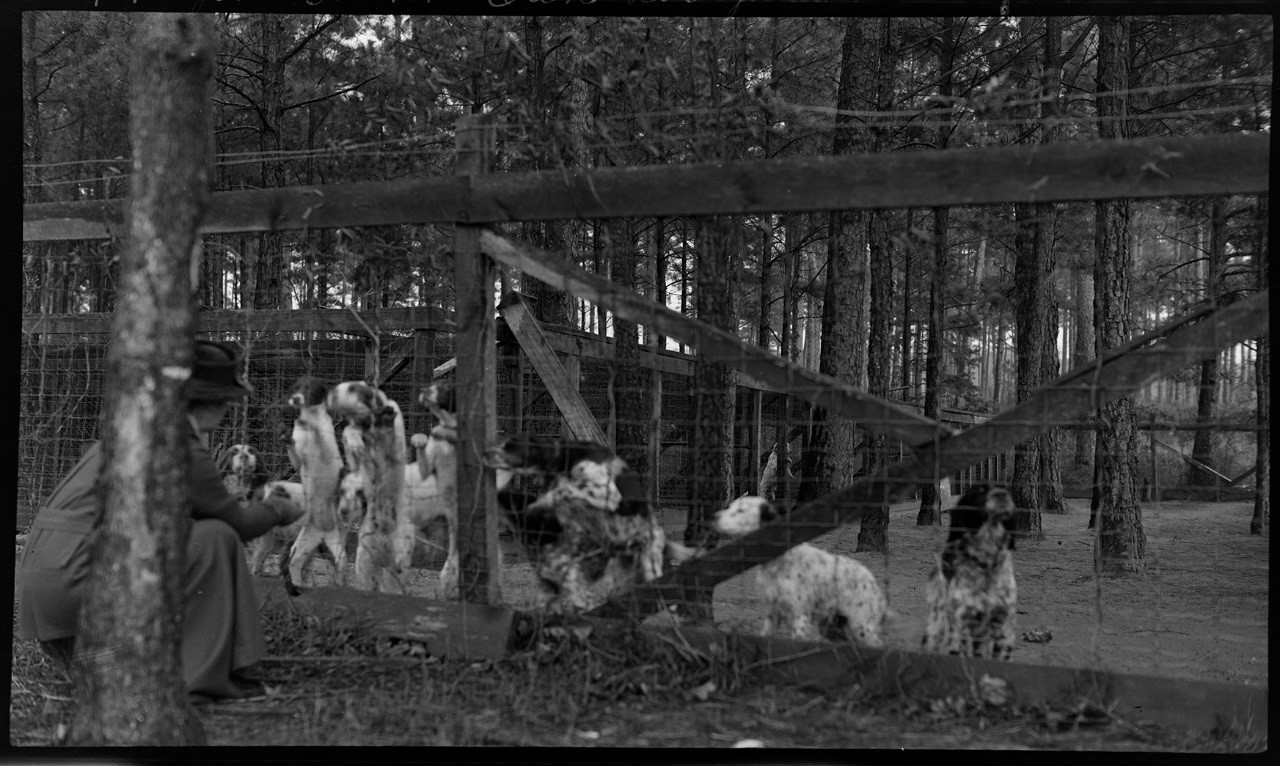 Hunting dogs in kennel