Director's Note: Celebrating Vittorio Storaro, A Master of Cinema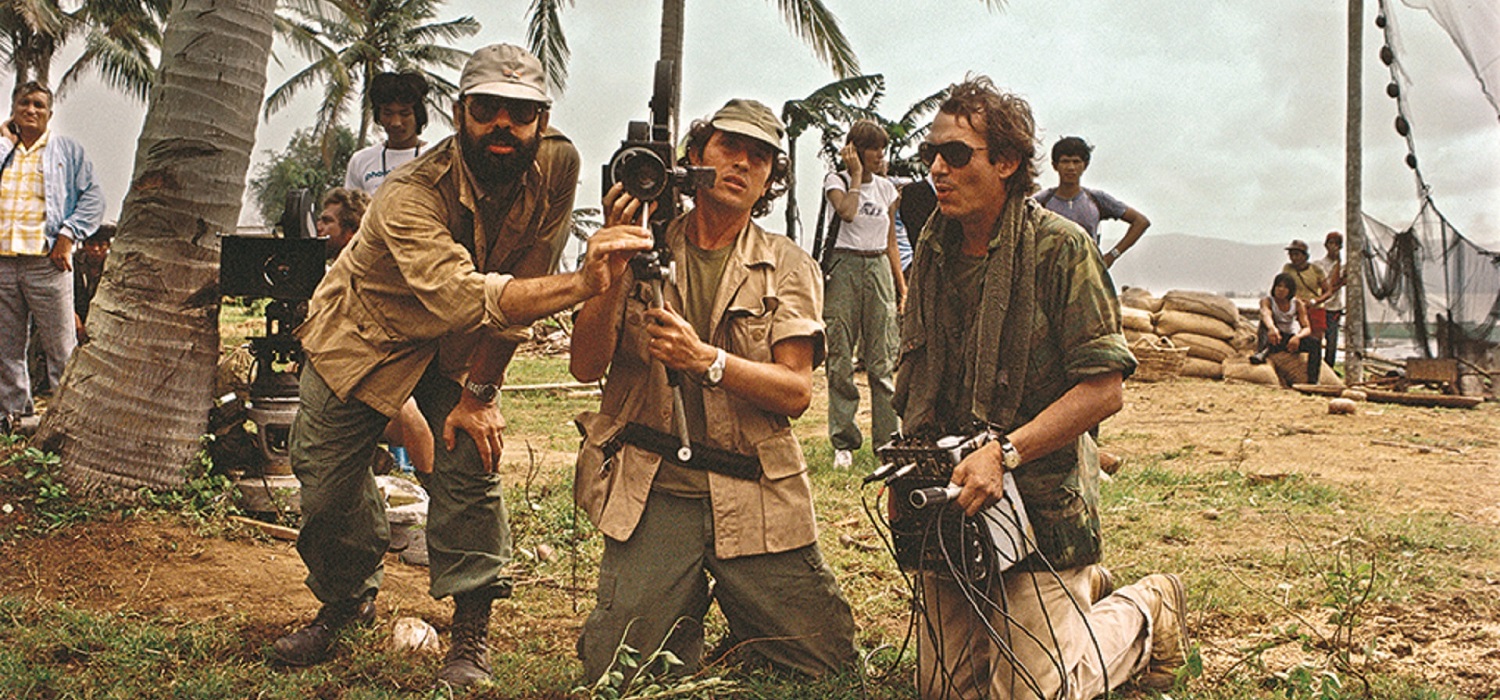 Cinema is, perhaps more than any other art form, a combination of performing and visual arts. As originally conceived, the George Eastman Award is to be presented to actors, directors, and cinematographers. Over the past twenty years, its recipients have, with one exception, been actors—gifted performers who are immediately recognizable because they are visible on screen. We have been neglecting the essential contributions of the visual artists behind the camera— cinematographers. Although a dozen cinematographers have received the award since the first ceremony in 1955, none has been honored in this way since 1976.
Yet, cinematographers play a crucial role, advising—and frequently deciding—on the look of a motion picture. It is critical that cinematographers possess a specific and very complex set of skills, as they are in control of all of the shot compositions, camera angles, movements, and overall quality of lighting. Ultimately, it is the cinematographer who captures the images we see on the screen.
Good cinematographers effectively translate the writer's ideas, the actors' performances, and the director's visions to moving images. A great cinematographer deepens all of these elements and creates a transcendent visual experience for the viewer.
With all of this in mind, we considered it long overdue that the George Eastman Award be bestowed on Vittorio Storaro—a world-class cinematographer, a true painter with light. I am personally thrilled that he will accept this great honor, as his artistry has, time and time again, caused my heart to soar.
Our reverence for Storaro is shared by his peers. In 2003, the International Cinematographer's Guild named him one of the eleven most influential cinematographers in the history of filmmaking. (He is today the only living person on that elite list.)
Storaro has won three Academy Awards—for Apocalypse Now, Reds, and The Last Emperor. He is best known for his repeated work with three great directors: Bernardo Bertolucci (The Conformist, Last Tango in Paris, 1900, The Last Emperor, The Sheltering Sky, Little Buddha), Francis Ford Coppola (Apocalypse Now, One From the Heart, Tucker: The Man and His Dream), and Warren Beatty (Reds, Dick Tracy, Bulworth). He was the cinematographer for Woody Allen's gorgeous Café Society (2016) and is currently working on post-production for another Allen feature.
Vittorio Storaro is a poet and a philosopher among his peers. He is perhaps the only cinematographer who excels at his art and craft while consciously, constantly, and vocally reflecting upon it. He has developed a highly sophisticated philosophy that directly links his work to the work of Renaissance master painters and their understanding of the transcendent nature of light.
In March and April, the Dryden Theatre will present eleven Storaro films, all in their original medium (see page 19). His artistry demands that they be viewed on a big screen, and several in our series are rarely available in this way.
After more than fifty years in his profession, Storaro is working on five feature film projects in this year alone. Given his schedule, we are privileged that he has accepted our invitation to appear at the George Eastman Museum in person.
On Friday, March 24, Storaro will introduce Apocalypse Now Redux—widely considered his greatest masterpiece. His genius was essential to the film's surreal journey, culminating in Marlon Brando's notorious appearance, in which Storaro's thick, heavy shadows transform the actor's idiosyncratic performance into the true heart of darkness.
The following evening, Saturday, March 25, we will honor Vittorio Storaro at the George Eastman Award ceremony, which will include presentation of the award, a conversation with Storaro, and a screening of a rare 35mm print of Dick Tracy. In the impossibly saturated colors and shadows, Storaro created a motion picture that more perfectly than any other captures the graphic artistry of the comic books that have served as source material for so many movies over the past forty years.
On Sunday, March 26, Storaro will introduce the East Coast premiere of Muhammad: The Messenger of God, an extravagant epic directed by internationally renowned Iranian filmmaker Majid Majidi.
We invite you to join us in honoring Vittorio Storaro with the George Eastman Award for his distinguished contribution to the art of film, and take the special opportunity to be present for a discussion with this exceptional artist. I also urge you to attend some or all of our screenings of his films—on the big screen as they were intended to be seen—to appreciate and be transported by the work of one of cinema's greatest masters.
Bruce Barnes, Ph.D.
Ron and Donna Fielding Director March/April 2017 Bulletin
Photo courtesy of Storaro: Vittorio Storaro (center) with director Francis Ford Coppola (left) and production designer Dean Tavoularis during filming of Apocalypse Now (1979))