January 17 was Museum Selfie Day, a worldwide event that encourages visitors to engage with museums by taking and sharing selfies. In addition to our special after-hours event we hosted last week, we're celebrating with a self-portrait social media challenge!
Each week, share your photos on Instagram and tag them with #BeyondTheSelfie and #EastmanMuseum. One winner each week will receive one of our new Eastman Museum t-shirts.
January 22–26: Don't press the button. In the early years of photography, it was difficult to take a photograph of yourself due to the size of the cameras and the technology for capturing an image. Photographers would set up the scene and camera, and then have someone else "press the button" or expose the film. For this challenge, submit a self-portrait that you set up but did not take.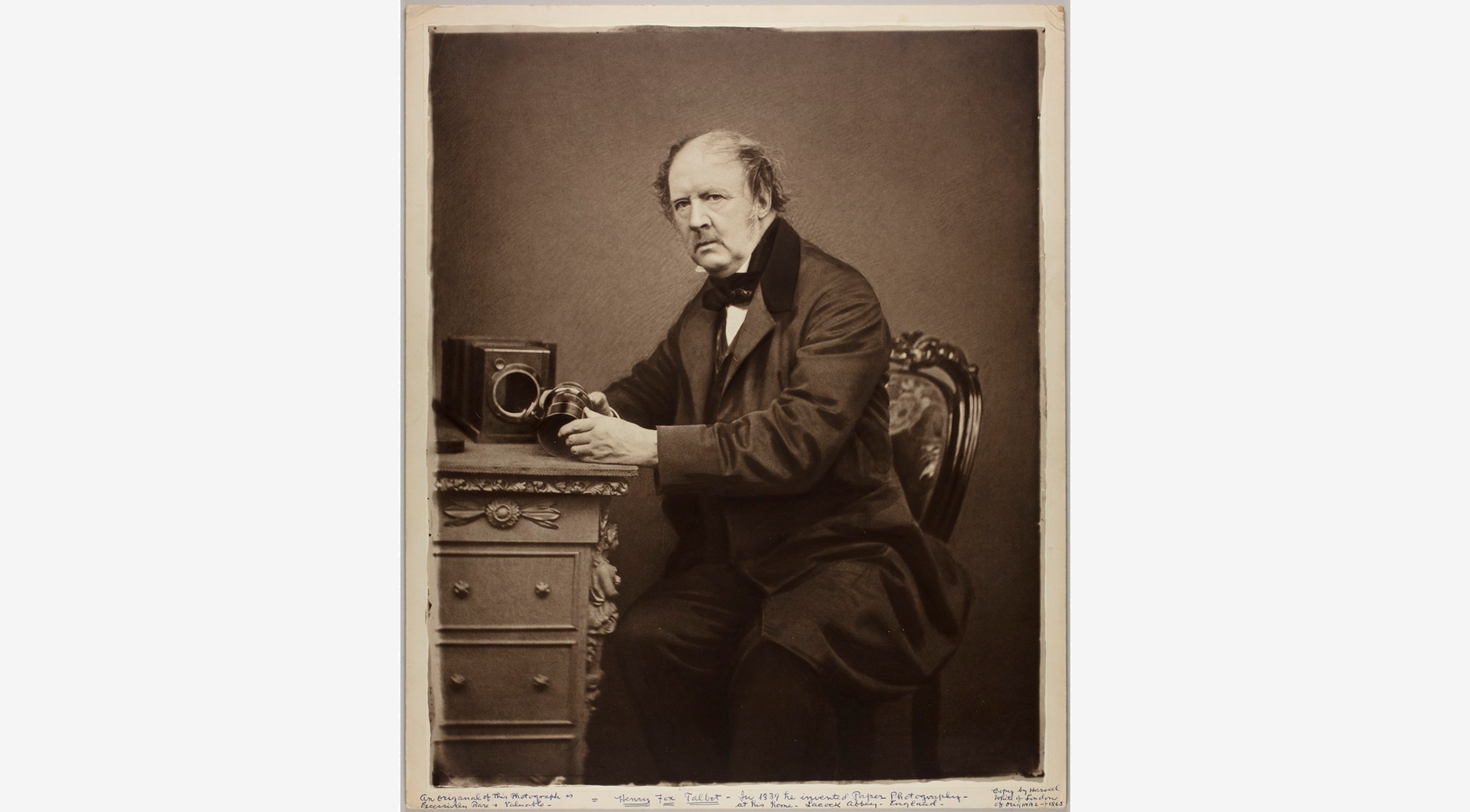 John Moffat (Scottish, 1819–1894). William Henry Fox Talbot, 1864. Carbon print, printed 1948 by Harold White. George Eastman Museum, gift of Mrs. Alden Scott Boyer.
January 29–February 2: Mirror image. Photographers often make self-portraits that showcase their cameras in a reflection. It was a way for them to see the possible results, showcase themselves as the photographer, and create an interesting photograph. Sometimes, they would use multiple mirrors to show different sides of themselves. Submit a photograph of you and your camera (or mobile device) reflected in a mirror.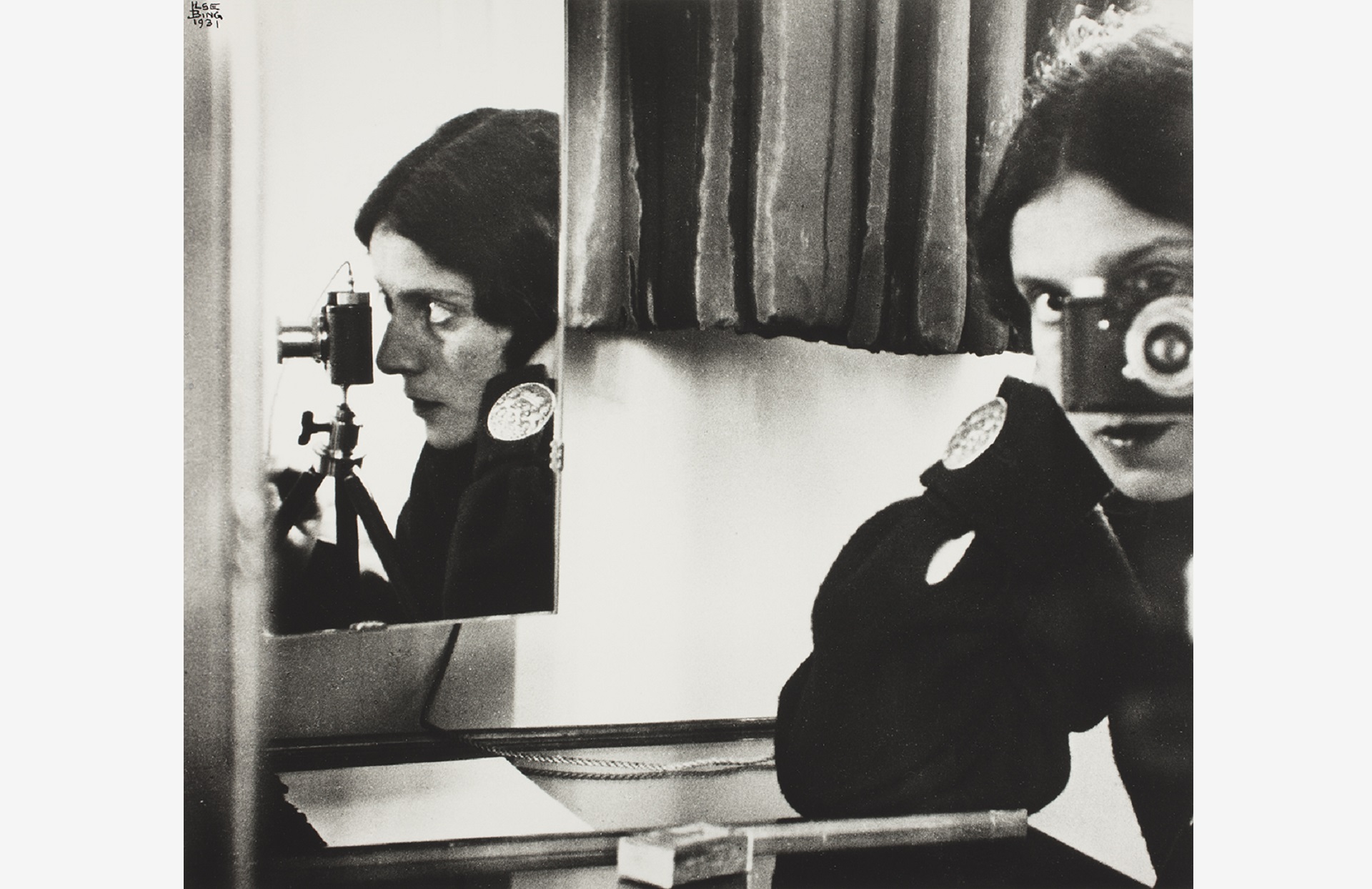 Ilse Bing (American, b. Germany, 1899–1998). Self-Portrait with Leica, 1931. Gelatin silver print, printed 1985. George Eastman Museum, purchase with funds from the Charina Foundation. © Estate of Ilse Bing
February 5–9: Amuse thy selfie. Photographers have long transformed themselves with trick photography. They would stretch photographs using the techniques we use now for panoramic photos, use interesting lenses, or add movement to blur themselves. Submit a photograph that turns your form into a photographic amusement.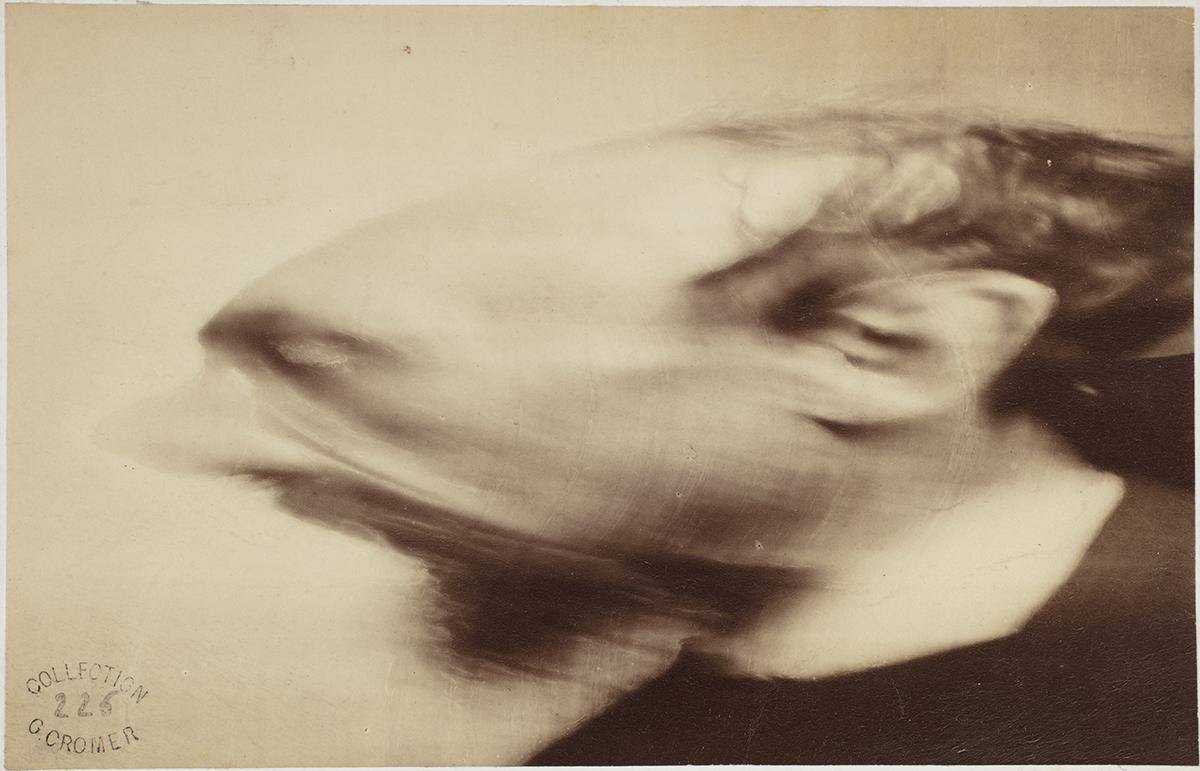 Louis Ducos du Hauron (French, 1837–1920). [Self portrait transformation], ca. 1888. Albumen silver print. George Eastman Museum, gift of Eastman Kodak Company, ex collection Gabriel Cromer.
February 12–16: Not a self-portrait. A self-portrait isn't necessarily a portrayal of your true self. Submit a photograph of yourself as a character—real or imagined!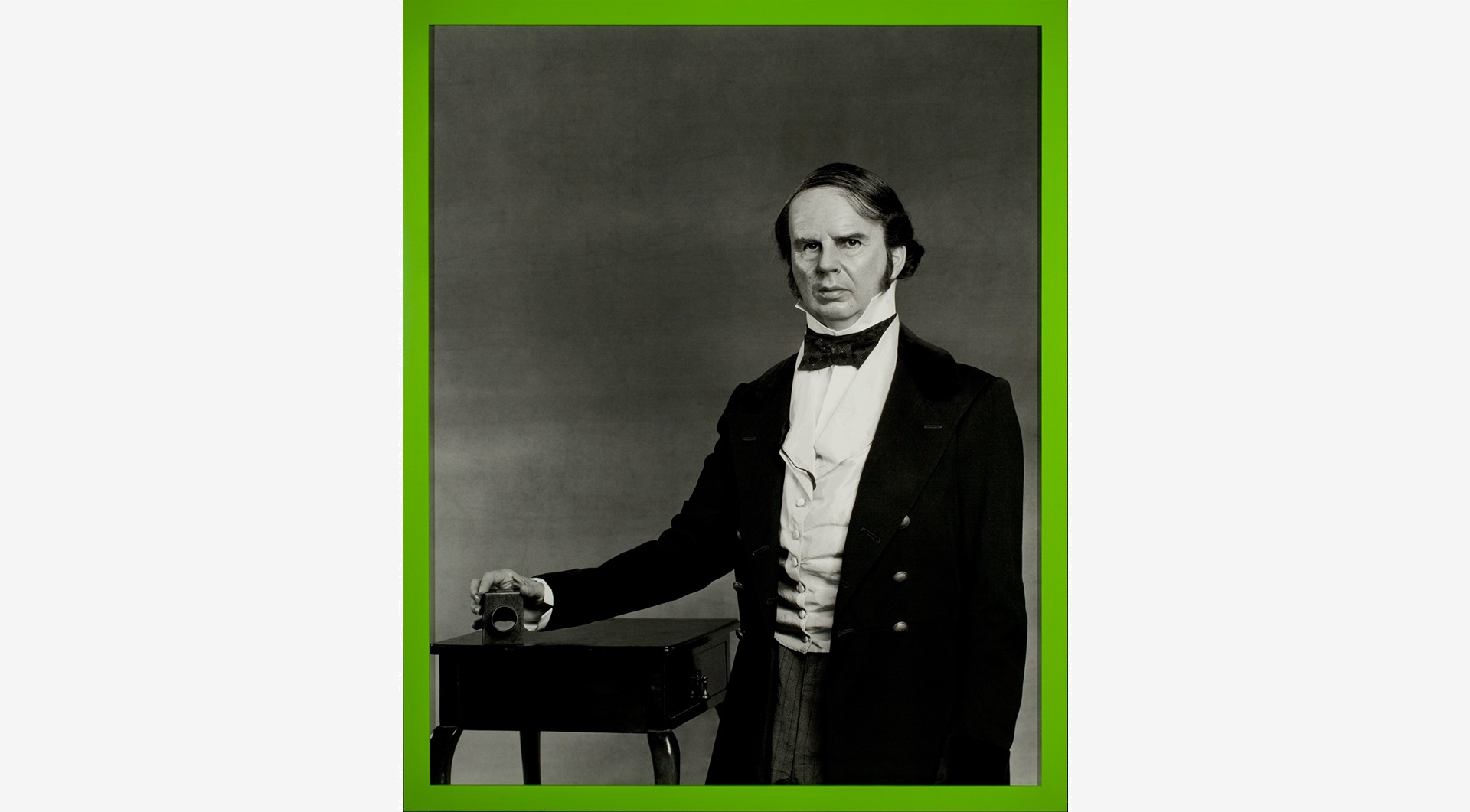 Gillian Wearing (British, b. 1963). Me as Talbot, 2013. Gelatin silver print. George Eastman Museum, purchase with funds from the Photography Collection Committee, the Charina Foundation, Kate and Steve Foley, and the Rochester Collectors Circle. © Gillian Wearing
February 19–23: Shadows of a selfie. Self-portraits don't always include a photographer's full face or body—sometimes just a part or a shadow. Photographers will capture their shadow on a wall, their feet on the ground, or hints of a reflection in a window. Submit a self-portrait that doesn't show your face. 
Febuary 26–March 2: Just hold up the camera. Photographers have held their cameras up to their faces and hoped for the best since long before digital screens existed. Submit a self-portrait made by simply holding up the camera or phone in front of yourself.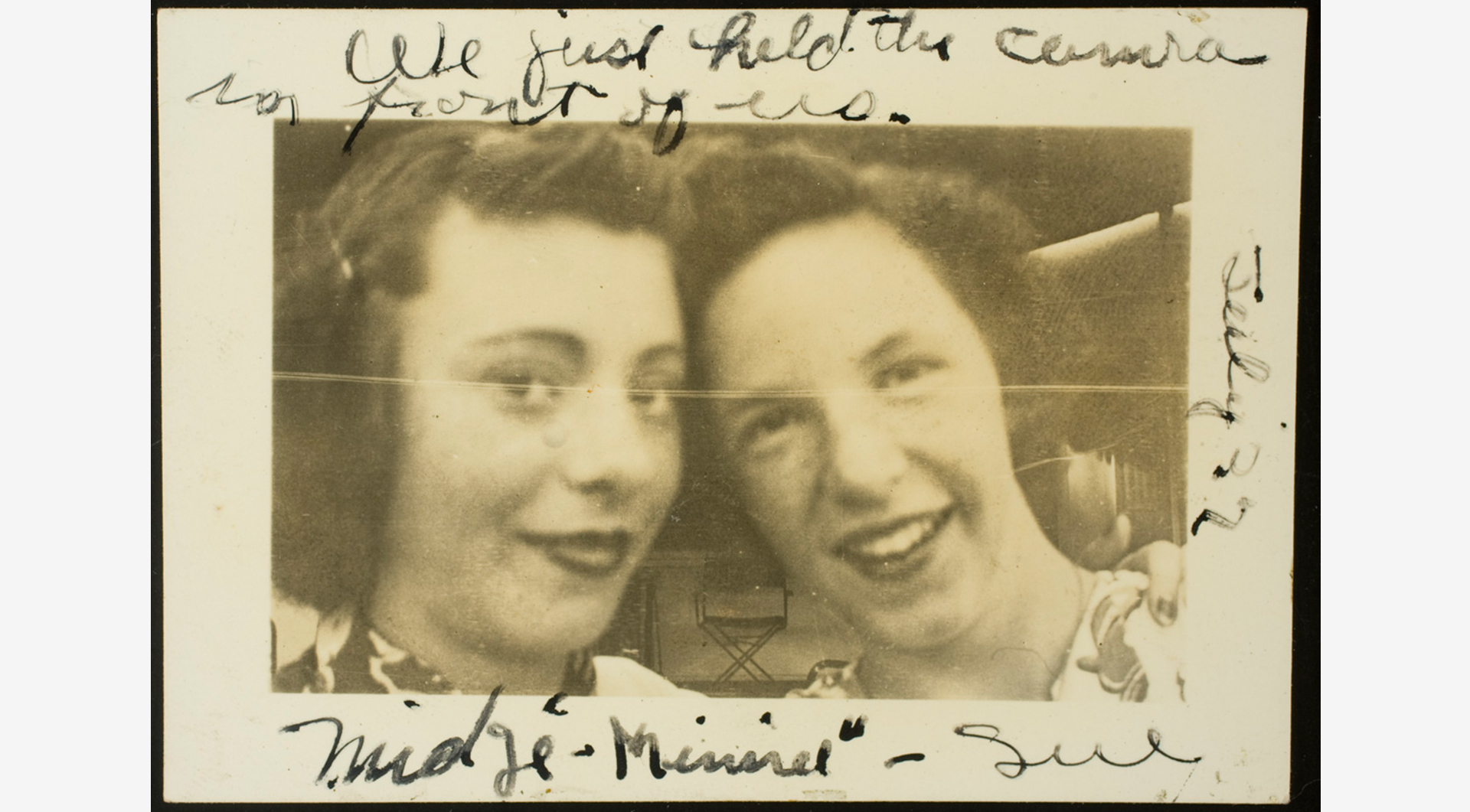 Unidentified maker. [Annotated snapshot], July 1932. Gelatin silver print. George Eastman Museum, gift of Peter J. Cohen
Join us in this challenge! For examples, visit eastman.org/history-photography-5 and see the exhibition on view now.