Wolin will present photographs and interviews from her book, Descendants of Light, which examines the intersection of American Jewish culture and the art of photography
Rochester, N.Y., April 12, 2016— The George Eastman Museum will welcome author and photographer Penny Wolin to discuss her newly released book, Descendants of Light: American Photographers of Jewish Ancestry on Thursday, May 12. For the past 25 years, Wolin has used photographic portraiture with oral interviews to research Jewish civilization in America. She will be speaking at 6 p.m. in the Dryden Theatre, and will be available for a book signing following the audiovisual conversation.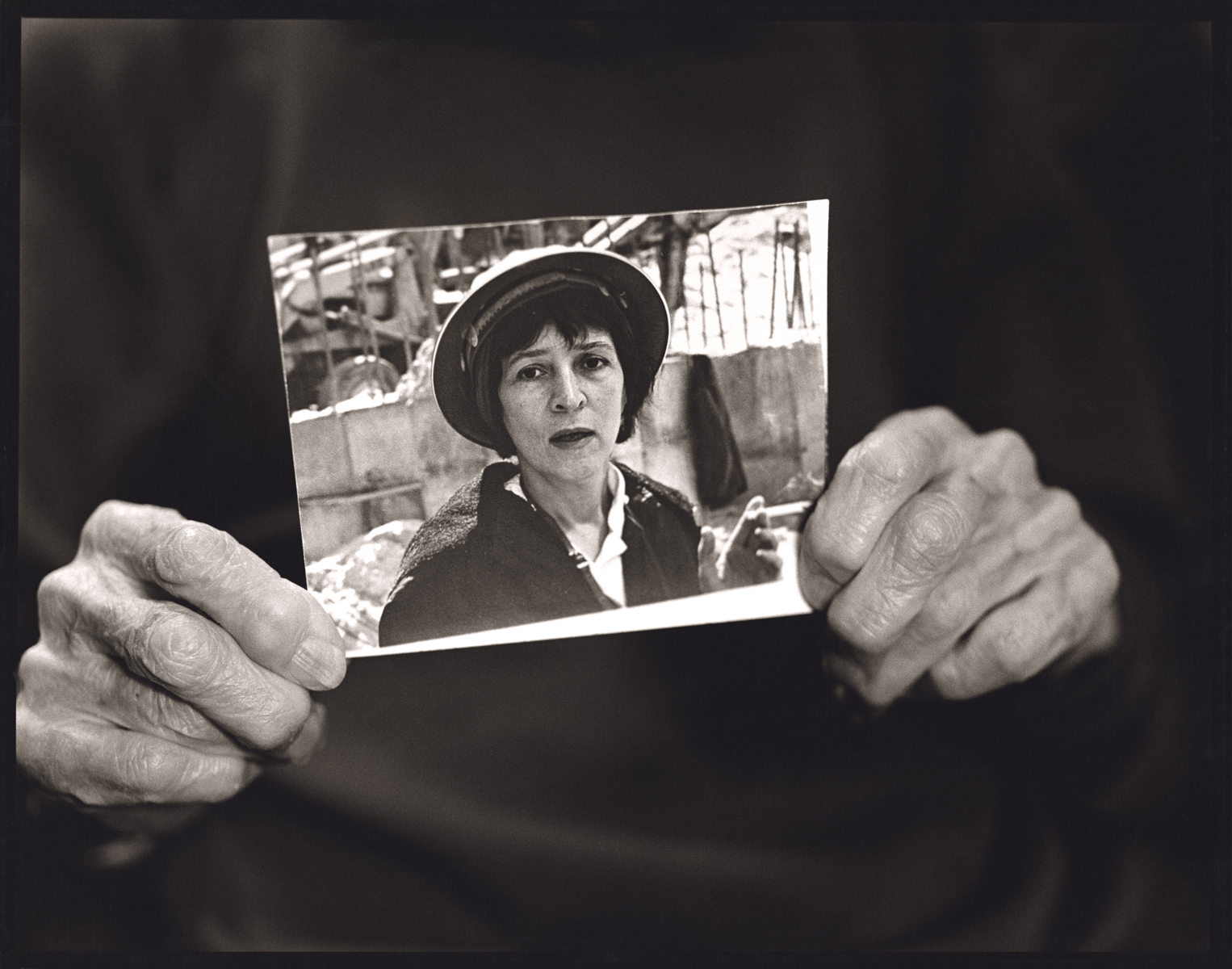 Wolin spent eight years traveling throughout America photographing and interviewing more than 70 of the most original American photographers in history, including Annie Leibovitz and Joel Meyerowitz. Recounting a thesis on photography put forth by the late John Szarkowski, Curator of Photography at the Museum of Modern Art, Wolin becomes the window and the mirror into the experience of being a Jewish American photographer. She offers both a transmission of knowledge about the civilization of American Jewry as well a personal reflection of self-identity within this group of American photographers.
Wolin photographed and interviewed each photographer about possible connections between Jewish ancestry and the practice of photography. She then re-photographed their heirloom ancestral photographs dating as far back as the mid-1850s. Additionally, she obtained permission to reproduce an iconic image from each photographer's own work.
Wolin's audiovisual conversation will use excerpts from her interviews and full-screen photographs of the photographers and their ancestors. Within these multilayered visual and verbal materials, Wolin gives voice and vision to the photographers' views on the nature of the photographic medium and its intersection with American Jewish culture.
Admission for the audiovisual conversation is $6 for adults, $3 for students with ID, and free for members of the George Eastman Museum. Wolin's conversation is generously sponsored by the Rubens Family Foundation and presented in collaboration with the JCC Ames Amzalak Rochester Jewish Film Festival. For more information, visit eastman.org.  
About Penny Wolin
Wolin's previous visual and verbal journey into American Jewish identity is her seminal book and exhibition, The Jews of Wyoming: Fringe of the Diaspora, as published by Crazy Woman Creek Press and exhibited solo at the Smithsonian Institution. The Jews of Wyoming and Descendants of Light are considered unique contributions to our understanding of the American mosaic of Jewish culture. Wolin trained at Art Center College of Design, UCLA Department of Anthropology, and the American Film Institute. She is the recipient of grants from the National Endowment for the Arts and National Endowment for the Humanities, and has created documentary and editorial portraits for numerous national magazines, corporations, and private commissions. Her work is held in several major institutions, such as the Smithsonian's National Museum of American History, the New York Public Library, the Santa Barbara Museum of Art, and the Wyoming State Museum.
Image: Penny Wolin. Helen Levitt, New York City, 2006. © Penny Wolin, All rights reserved.