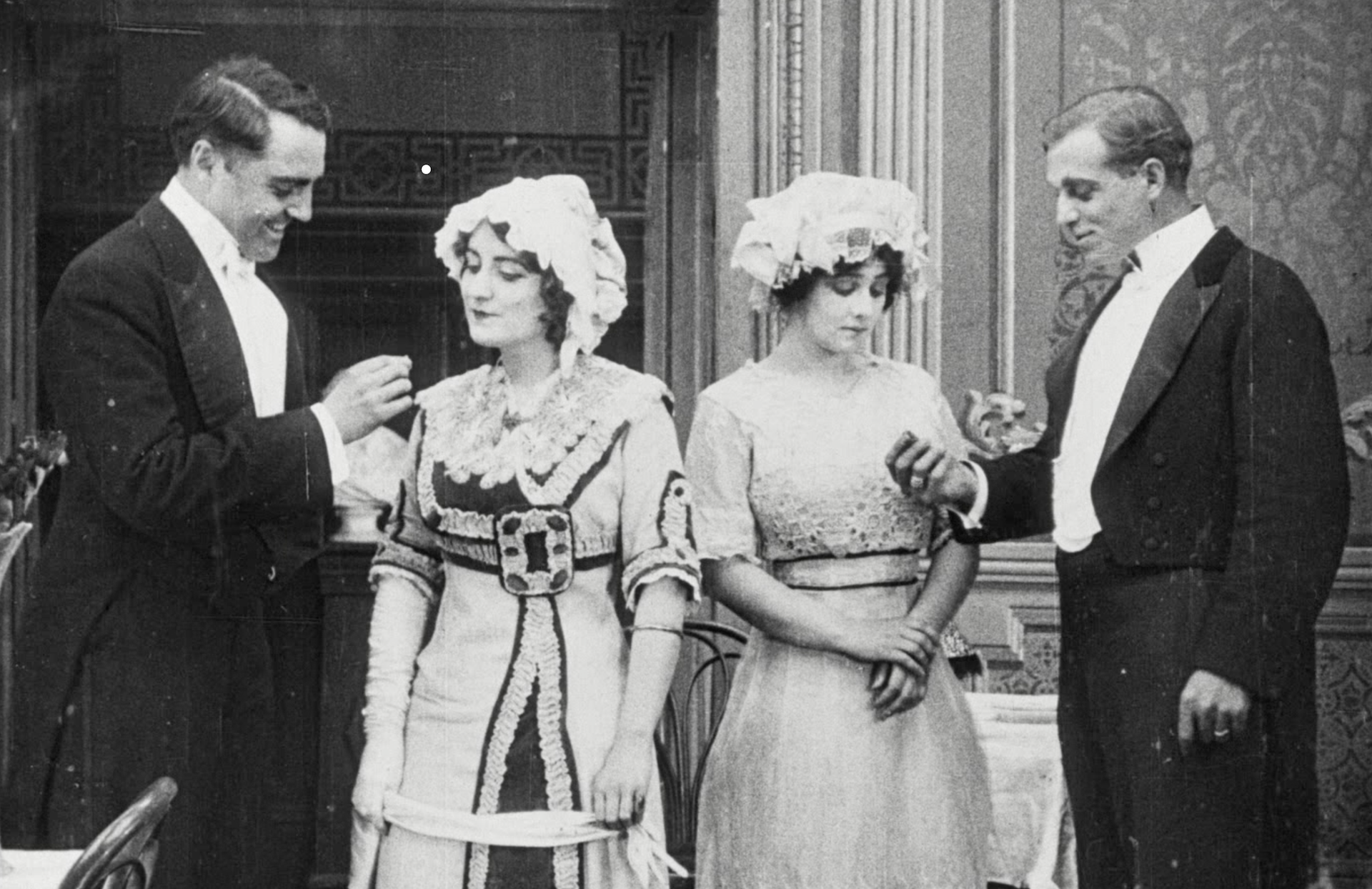 [Unidentified comedy: Two Bachelors Get Engaged] (US ca. 1910)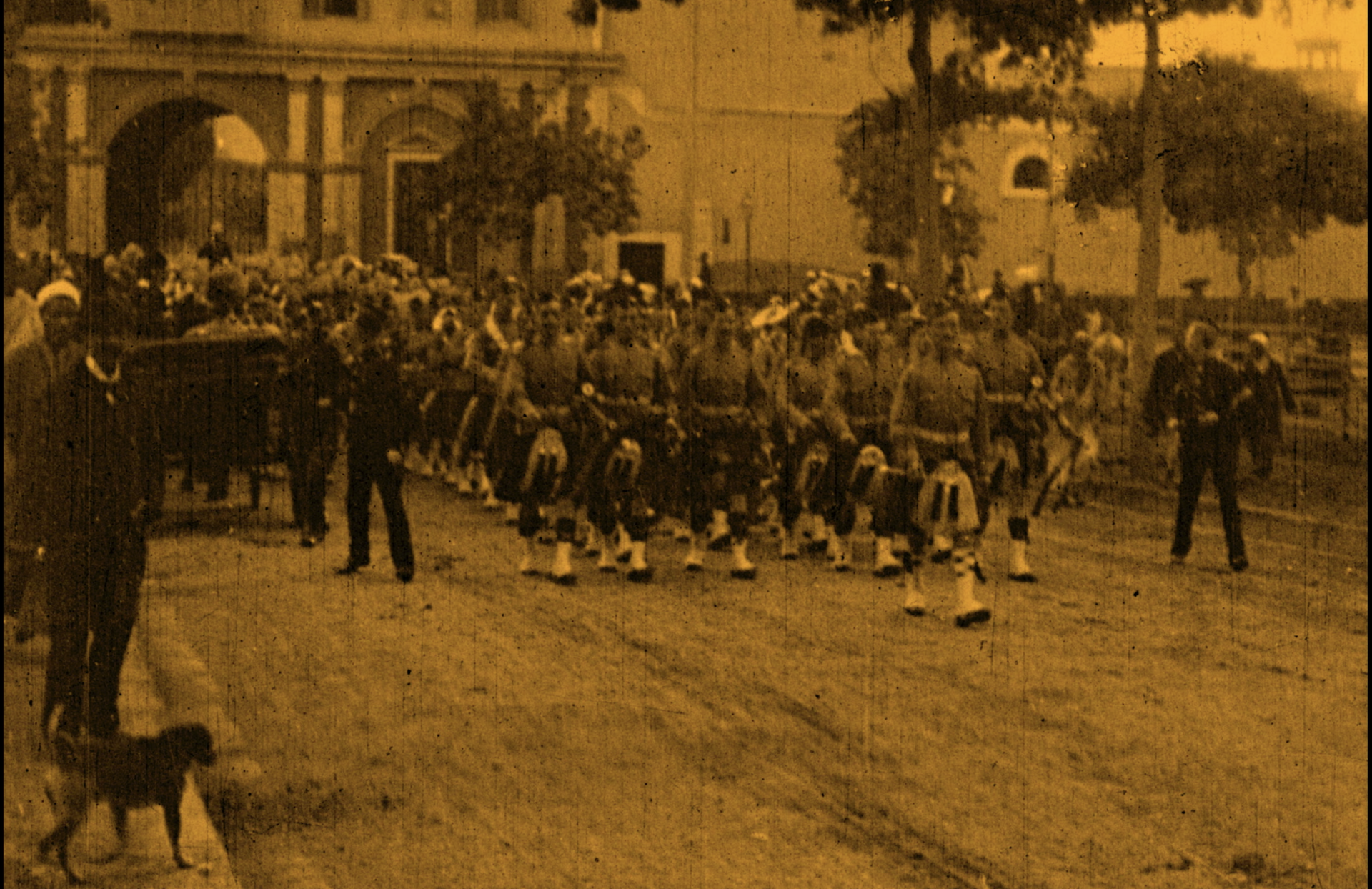 [Unidentified Edison film] (ca. 1895)
Calling all sleuths! This is your chance to do some cinematic archaeology and see if you can identify some of our forgotten and untitled film fragments. Take a close look at these films and let us know if you find any clues. Submit your research to filmstudycenter@eastman.org.
Not every film comes into the archive in pristine condition—this is especially true of nitrate prints. What's in the can may not be what is on the label (if, indeed, there is a label). Credits and titles may be missing, reels may be in the wrong order, and bits and pieces from different films may have been spliced together. We use every available tool at our disposal to identify these mystery films. Examining the perforation area of a print is one of the first steps of film identification: edge codes often help to determine the year when the print was made and, sometimes, the company, and even the shape of the perforations may become an important clue. 
Recognizing a particular actor may help, as we can then search their known filmography. Early films (ca. 1900–1915) may exhibit certain characteristics in style, camerawork, costumes, and sets that help identify the production company. Films shot on location sometimes point to an identifiable city and year when we closely examine the architecture, automobiles, or (if we are lucky) street signs. To avoid theft of their property, companies embedded their logos on the walls of sets: AB (American Biograph), the Pathé Rooster, and other signs that could not be erased or covered up today serve as clues to the origin of nameless films. 
Since the film industry was growing in countries all over the world, prints circulated everywhere, and sometimes ended up being retitled and given new intertitles to suit a given audience. American films return to us with Italian, French, Spanish, Dutch, Russian, Czech, Polish, and German titles, and sometimes in abbreviated forms missing footage and, therefore, plot. Every major film archive has unidentified films—hundreds of them, sometimes thousands. The easy cases are often solved in an hour, some of the difficult ones linger for decades. 
Eventually, we hope to put online a number of unidentified titles. We are starting with two short films, sharing with you as much information as we have about them.
The brackets around the titles indicate that the titles have been applied by staff based on the images in the films. Let us know if you can help us solve these mysteries. Submit your findings to filmstudycenter@eastman.org.